Mission Trips Home Page

Any Time! Any Age! Any Location!
Are you an individual (age 18 or older) or family who'd like to serve up to 1 year or longer?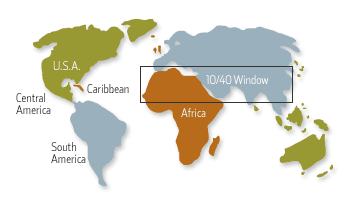 Are you a leader who'd like to form a mission trip with your church team?
You can make a difference encouraging missionaries and helping reach least-reached people around the world for Christ!
Individuals & families can serve up to one year or longer with STEM's new partner Converge.*
Church teams can serve 1-2 weeks, also with STEM's new partner Converge.
Converge offers similar quality and training as the original STEM mission teams, but with exciting new locations and opportunities. Here are some of the great Converge opportunities:
Central America, including Guadalajara Mexico
South America, including Brazil
Europe, including the U.K., Poland & Estonia
Africa, including Togo & Nigeria
Asia 10/40 Window, including Bangkok Thailand
Get Started Now!
To get started on your mission trip, use the Quick Contact Form or call Jeff Lowery directly at 320-212-1628.
* STEM Ministries mission trips were managed internally by STEM staff from 1985 until August 2008. STEM Ministries mission trips were then managed by Bethany staff under a 4-year license with Bethany International from September 2008 through December 2012. Former STEM Team Operational staff may still be reached at Bethany International in Bloomington, Minnesota. 
For the historical listing of all STEM Ministries short-term mission teams from 1985 to 2012, click here.
In 2013, STEM Ministries short-term mission trips ceased under the "STEM Ministries" name, and are now being referred to our great partners at Converge (STEM founder & CEO, Roger Peterson, also became a full-time employee with Converge in 2013, where he serves in the missions department as Director of Mobilization).